Two steps to take you to understand refrigerant
1.
Refrigerant
Some people will call it Freon, or may know it by other brand names, but the chemical refrigerant in the air conditioner is an important part of the system that can provide air-conditioning in the hot summer and make it work properly. Without refrigerant, your air conditioning system is nothing more than a large central indoor fan. Fans can provide a little help in hot weather-in fact, we set the air-conditioning mode to "fan only" when the temperature is slightly warm to help save energy. However, if you are in a hot and high-temperature situation, you need an air conditioning system that really absorbs heat from the air to cool it down. For this reason, air conditioners need refrigerants.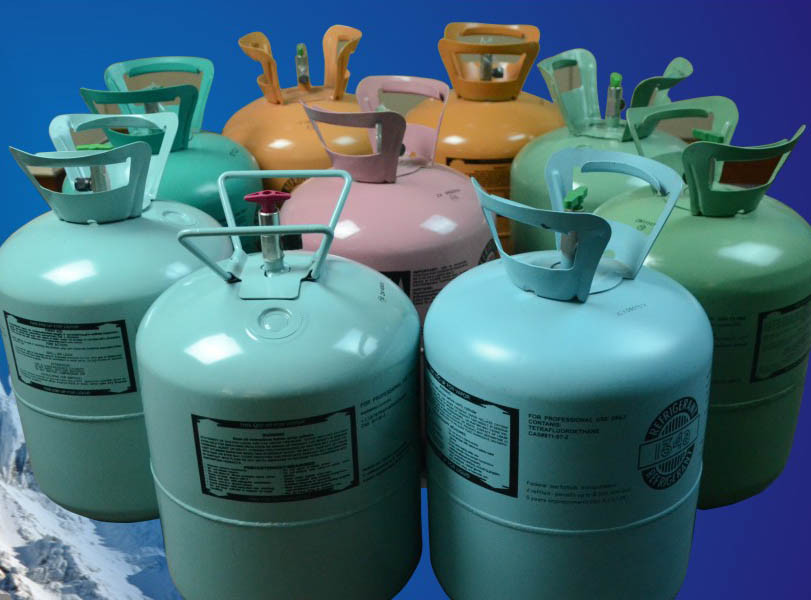 2. But people often don't understand the specific working principle of refrigerant in air conditioner. For example, when a refrigerant absorbs heat from indoor air, it changes from a low-pressure gas to a high-pressure liquid. The air-conditioning component sends the refrigerant to the outside, and the fan blows the hot air through the coil and discharges it to the outside. The refrigerant then cools and changes back to a low-pressure gas.
When we say "refrigerant", we are referring to a fluid that can easily boil from a liquid to vapor, or it can condense from vapor back to liquid. This needs to happen again and again, and continue.