Comparison of Refrigerant Types (R134A, R410A, R22, R32, R-600A)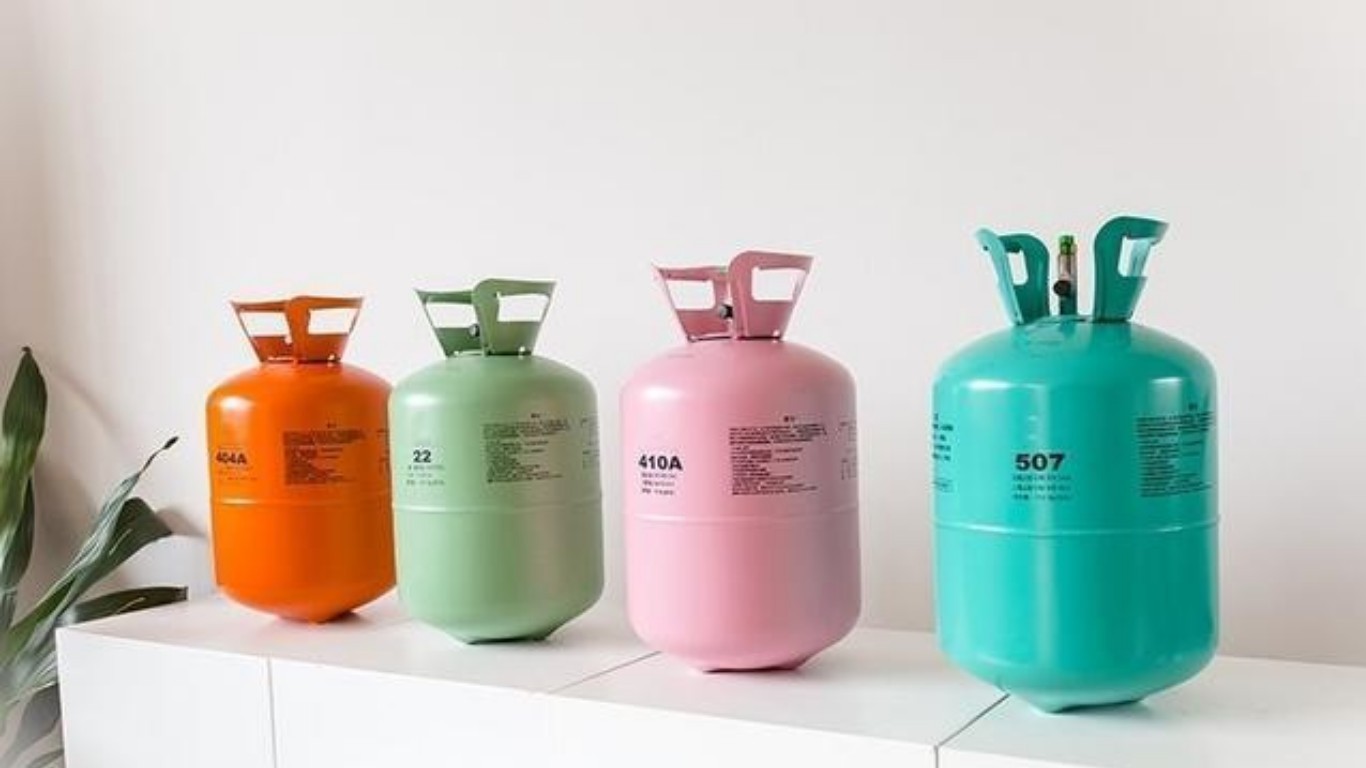 Refrigerants
are divided into several categories based on their chemical composition. The choice of the ideal refrigerant is based on its good thermodynamic properties, non-corrosiveness and safety (non-toxic and non-flammable).
The following are GWP data for various refrigerants:
Refrigerants Global Warming Potential Ozone Depletion Potential
R-22 1810 Medium
R-410A 2088 Zero
R-32 675 Zero
R-134A 1430 Zero
R-290 3 Zero
R-600A 3 Zero
R32 and R125 are rarely used as single refrigerants, but only in mixtures with particularly favorable thermodynamic properties.
R404A has been developed as a replacement for R502 for refrigerators and freezers.
R134a was the first HFC to be introduced in refrigeration and air conditioning and was a great success as it required little to no modification to equipment designed for R22. However, it offers very limited efficiency, about 40% lower than that obtained with R22. Therefore, manufacturers have two choices: either accept a substantial reduction in thermal capacity in a given system or increase its size (and cost) to achieve the same capacity. Therefore, R134a is mainly used in larger systems (over 250 kW) that can afford higher costs.
R407C, like R134a, is thermodynamically similar to R22 and can be used as a "drop-in" refrigerant. However, unlike pure compound R134a, R407C has a slip of 7 K, making it practically unusable for small residential (household) equipment. This restriction is justified for two reasons: Residential equipment is more restricted.
R410A has very attractive thermodynamic properties, higher energy efficiency than R22, no slippage, so there is no problem with the remaining mixture after charge loss and refill. However, its working pressure is almost double that of the R22, so the entire system needs to be redesigned with a larger compressor, expansion valve, etc.
R507A has been successfully used in industrial and commercial refrigeration.
R508B is used less frequently in cryogenic cycling. R507A and R508B have good thermodynamic properties and do not have temperature slip issues because they are azeotropes.
R290 and R600A, currently the most environmentally friendly refrigerants in the Indian market are "R-290" and "R-600A". They are HCs or hydrocarbons with the chemical names "propane" for R-290 and "isobutane" for R-600A. They are completely halogen-free, have no ozone depletion potential, and have the lowest global warming potential. They are also highly energy-efficient, but because they are hydrocarbons, they are highly flammable.
Different refrigerants are applicable to different scenarios. If you want to know more about refrigerants, you can
contact us
.
Fotech is a
professional refrigerant and fluoropolymer supplier
and manufacturer for more than 15 years, distributing environmentally friendly refrigerants, cleaners and fire extinguishing agents, blowing agents, cleaning agents, and new high-performance chemical materials.
We offer the widest range of products on the market including HCFC, HFC, HC, and natural refrigerants in a variety of package sizes (including cylinders, drums, and bulk) for heat exchange in a wide range of air conditioning refrigeration equipment.
Fotech supports and complies with regulations to help you choose suitable alternatives with less environmental impact, while still providing effective cooling and cooling capacity.